Plan C Day 1 – Previous Post – Next Post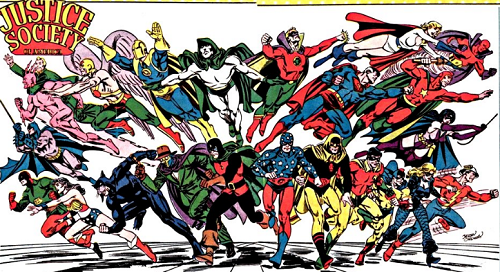 I was thinking about this original super hero group as it's coming up in a show this fall. Oddly Suicide Squad is getting pretty negative reviews. How curious. Speaking of reviews, check out this ice cream place in Kitsilano.
Plan C Day 2
I was pretty worried I wouldn't even be able to start this round of delardification given the treats I'd allowed myself while away and over the long weekend. However, yesterday was a day totally free of wheat/potato/corn/rice. And it didn't feel like something was particularly missing.
Fitness is going to be interesting because this hernia and fitness makes no sense. Dead bugs (an ab exercise) and yoga triangle pose are right out. They make me feel like John Hurt in Alien.
However under wet conditions, I rode the bike into work and that does not feel any different than simply standing around.
I really never wanted more for a surgeon to call me to come in for an appointment.