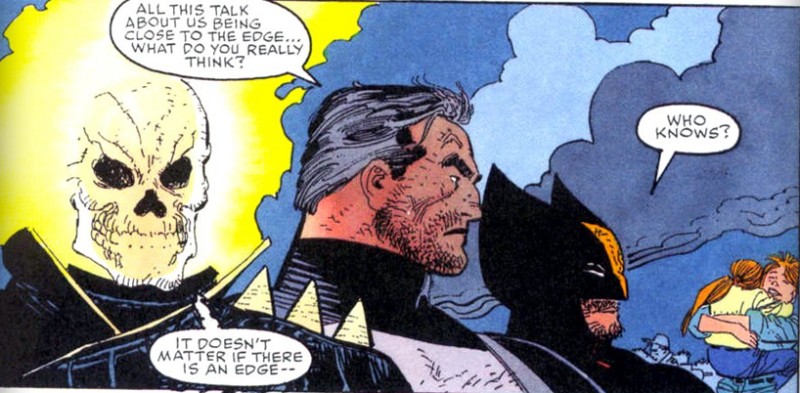 Ghost Rider, Punisher and Wolverine. A lot of flooding concerns in Grand Forks.
Mutant Diet Phase 7 Day 49
The scan of my diet blog did not mention the piece of cheesecake. Ugh. I am at risk of a back slide into the hell of what is my "normal" eating. This is the type of eating that makes you big in all the wrong ways and leads you to hate yourself until eternity. Or, at least, into a counsellor's office where you are asked to say something good about yourself. The results of that lead to a kind of evasive sputtering reminiscent of Johnny Depp's rendition of Willy Wonky.
So, today, what can I do today to alleviate the horror of a diet crash. A nap? A trip to they gym? Fixing my to-do list so that it's not so incomprehensible? So far I've not derailed food intake.
Guess what? There's a theory that's tough to test that tells me that stress may be slowing weight loss efforts even when I'm on target for calorie count and food ingredients. So, I must figure out a routine to meditate and breath. It's also another tool to tackle the blood pressure.