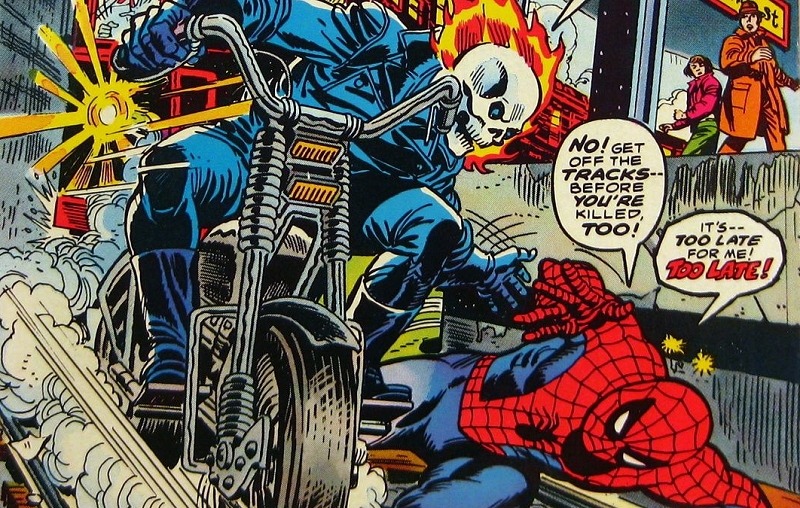 Spider-man and Ghost Rider. I have this one.
Mutant Diet Phase 11 Day 39
The eating spree continues unchecked. Maybe today will be luckier. I lost a vital 15 minutes due to the police have a both car and human body pile up at the corner of Burrard and Alberni in Vancouver. My view from my bus seat was obstructed by much more curious people. I tried to keep my mindset compassionate. E.g. I hope no one was hurt. I couldn't imagine what strain the adrenal glands of the police must be like. Of course, there was also, "I really hope we're not all stuck here as witnesses to a crime or something."
Impact on diet? Well, I had weakened considerably by then and with the delay, I ate a smoked meat sandwich while I waiting for coffee for a meeting to be brewed. Then pizza. I mean, shit, can my whole body please cooperate with this diet/fitness process?