Plan C Day 1 – Previous Post – Next Post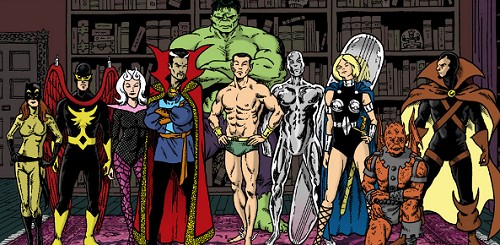 The Defenders – Netflix's series won't be this version!
Plan C Day 5
OK. Yesterday was a lot. The Stanley Park ride (please see my article with 20 pictures) was OK because I had to stop and take pictures along the way and type notes into my Blackberry. But I think the hernia hated the stopping and starting more than the actual riding!
When I arrived home, Catherine and Tim had just cleaned the kitchen and I said no I can't make a mess of that. At Vera's Burger Shack, I did avoid the bun but could not resist the fries and pop. Although I did donate 1/2 of the fries to C & T. I was far hungrier than I realized and the cravings were far more intense.
I have a hard time imagining battling a real addiction like tobacco, opiates or Netflix.