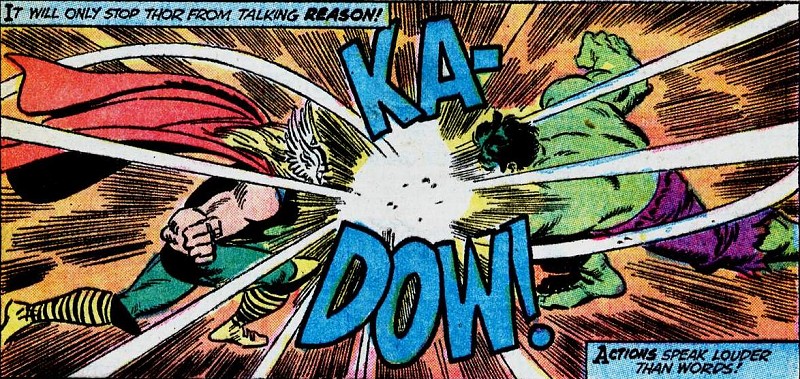 Hulk vs Thor from a comic I have. Man, it was pouring at 7:15 AM in Vancouver and now the sun's out 50 mins later.
Mutant Diet Phase 5 Day 3
I'm trying to become intolerant of negative body image. In everyone. Therefore when members of my family complain about any body issues, I try to communicate that even though there might be an issue, we should be grateful for the bodies we have that work so well. If there's an issue, then try to do something about it.
Of course I'm a giant hypocrite because I have the worst self-image of almost everyone I can think of.
Yesterday I did have a moment to appreciate what my body can do. With distinct trepidation I went to the gym for the first time since the hernia repair. I was curious about trying the dead bug abdominal exercise that had been impossible during while I had an active hernia. No problem. I did other of my standard set but not touching anything heavy. It all worked except when I picked up light weights from an already bent over position. That fired up the ring of fire.
I'm thankful for the body I have and still working toward a healthier lighter frame.