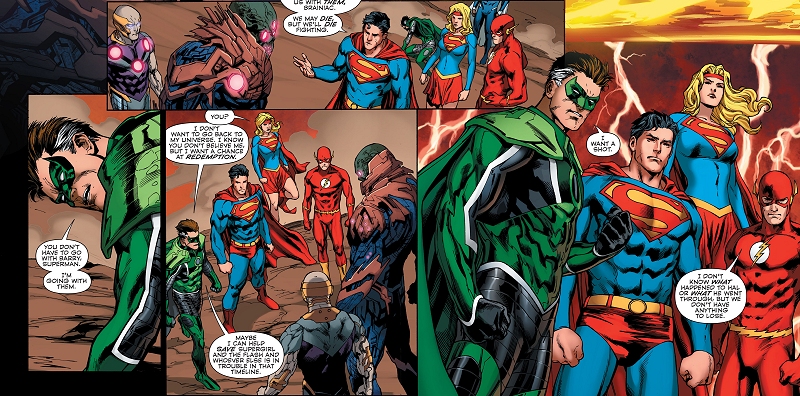 Convergence Crisis. I was looking for Wonder Woman and Green Lantern who were both missing in the TV crossover. St. John's Newfoundland received 69 cm of snow yesterday.
Mutant Diet Phase 12 Day 6
Day 6. The first work week was tough, but – without having to go through 900 blog entries – I think this was most consistent week of any phase. I stuck to the plan. Last night in the mirror I noticed a leaner face; the jaw line was more visible.
Today is a bit of a mess as we have dinner at a friend's so I'm trying to keep things sensible during the day.
I am not going to the gym today because I am sore from yesterday. I did for the first time since before Christmas the full high intensity workout. 3 sets of kettle bell burpees (70 lbs), 3 sets of mountain climbers, 3 sets of kettle bell swings, 3 sets of step ups, 3 sets of over head ball toss-and-slam, 3 sets of walk out planks. Put that in your donut and spin it.
However, the left shoulder is still not working right so I see the massage therapist on Monday to see what part of my body is causing this.