Announcement Post – Day 1 – Previous Post – Next Post
Deadpool and Daredevil. Just because. Parts of PEI are on the To Visit List.

I'm not sure what I did yesterday but my abs from the waist down are really pissed off this morning. I fear I am running out of gas. Last night … wait for it … cue dramatic music … I ate a hamburger bun. It had a hamburger in it, but I just could not handle the special ordering with a lettuce wrap that makes a giant mess. There we go. Diet over. Call the cops.

Why dine out? Well, while the family went to karate, I put myself on the couch and moaned quietly. By the time they got back, the thought of cooking was too much work. Plus the cold wasn't helping.

So, whine, whine, whine and not enough wine.
6 days to go. I'd like to reach the end of this experiment not feeling like an old can of refried beans.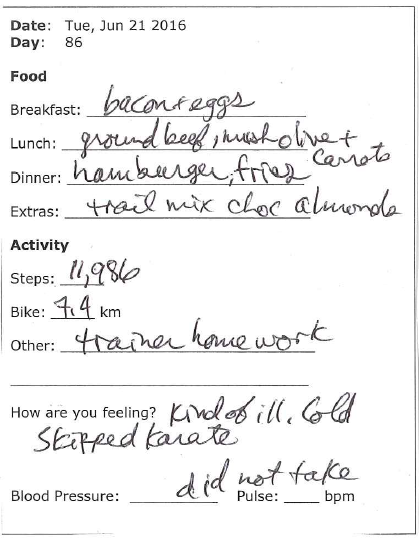 Announcement Post – Day 1 – Previous Post – Previous Post – Next Post