Announcement Post – Day 1 – Previous Post – Next Post
In honour of last night's Supergirl/Flash crossover, in which it looked like Benoit and Gustin had a blast, I found this set photo which seemed to confirm it.

I have now finished Day 1. I have the Canadian Securities Exam today so I have to rush. Today will be my first official session with Mary the trainer. Wish me luck on both.
The official picture of my journal for Day is below. Click to enlarge.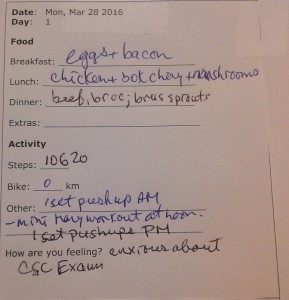 Sponsor: Check out where Trump is trying to send people. Cape Breton