Plan C Day 1 – Previous Post – Next Post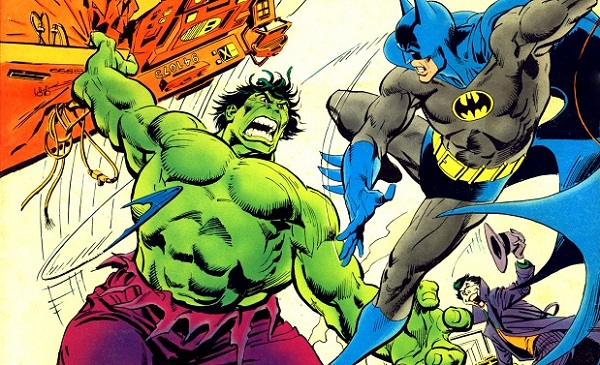 Batman vs the Incredible Hulk was from 1981 and I never read this one. From the descriptions online, I'm unsure why it was done. Kingston Ontario was pretty lively this weekend, eh?
Plan C Day 21
Physiotherapy. I had an appointment this morning and my therapist was slightly amazed that I'd done the homework on the hip and was able to show improvement. I think it must be a frustrating profession because most people don't do the homework. In my case the homework is a variation on yoga poses so it's easy to remember.
Patience and Persistence are the watch words because I have to remember every single time I do a yoga or karate class to activate the glutes to help stabilize thing. Also, the number of exercises to work on the hip have increased. I'd say one-third of my gym workout is now physio homework.
Tomorrow is a weigh-in and the last day of Plan C. A family vacation is planned and then there's Labour Day Weekend. Plan D will start right after that and run until at least December 9. I need to do some planning. With the riding season reducing and this hernia I'll have adapt.