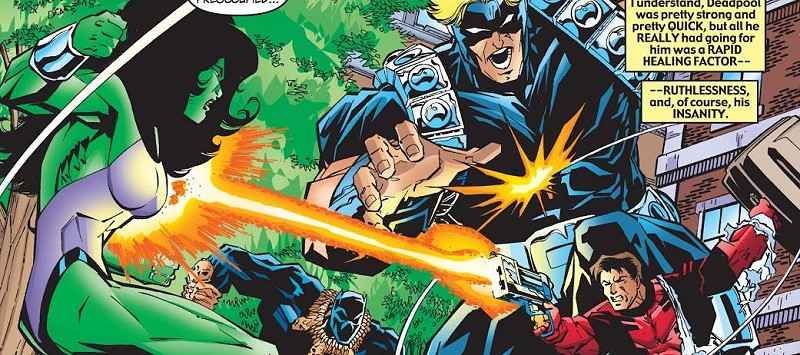 Staying with She-Hulk, I notice in this image Deadpool is surprisingly un-scarred. For some reason I want to hide in Brighton Ontario.
Mutant Diet Phase 8 Day 77
On a soggy day, I contemplate a Tuesday weigh-in (last for Phase 8) and a visit to a Naturopath to try to discuss digestion. I worry the Naturopath will be like everyone else and assume I'd dieting wrong instead of actually looking at the data I have and wondering what body chemistry is at work that is so insistent on keeping weight.
Today is a rest day because I have to sit around in a mall waiting for my son. I will miss yoga class but given yesterday I worked so hard I was pinned by my bench press bar, I'm OK with that.
I made dinner last night with non-keto cheese sauce and potatoes. I did not eat afterwards and the calories consumed to calories burned ratio was still OK. We did watch Scrooged and I realize watching Christmas movies makes me hungry for chocolate. Damn. I have to wait four more days.