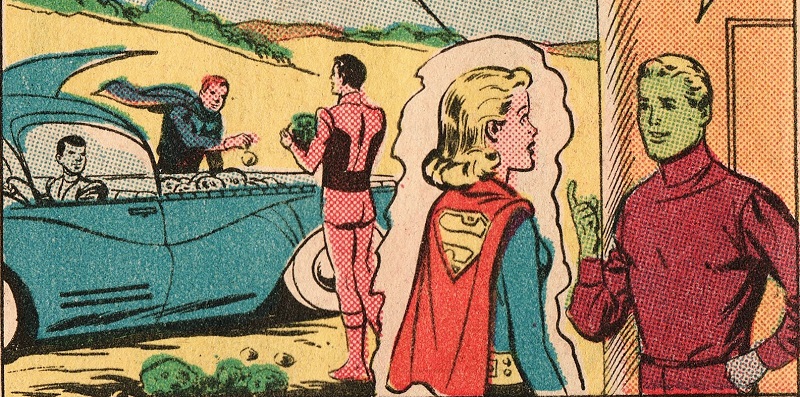 Supergirl and Brainiac 5 from a very old comic. He's a regular on the TV show come the Fall. Let's go hide in a cottage near Parry Sound.
Mutant Diet Phase 7 Day 85
I bought new pants on the weekend. Is this a win? They are a full size down from what I was wearing last week to work. These are black cotton casual pants from Marks.
This pant size change and 1.5 belt notches is what I am qualifying as the outcome for Phase 7. I figure I have about three more days of Phase 7 as there is travel happening Thursday for the long weekend.
I was slightly ill on the weekend and had to take naps and so forth. I'm not able to say this phase ended with a roar. But, it does show the process works. I'm going to ponder refinements for Phase 8 which is a post Labour Day.