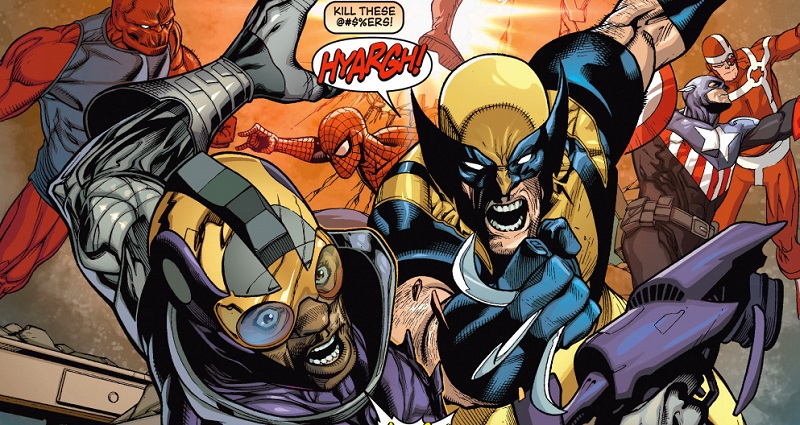 Wolverine is the inspiration for this diet. Here he is fighting. Cape Breton is dealing with a dead right whale mystery.
Mutant Diet Phase 10 Finale
I can say that since March 2016, this phase has been the most effective. I think the previous three years put down the track bed for me to move this hulking train of a process forward.
When I started this voyage, on March 29, 2019, I was 298.7 pounds.
Prior to 2019, my best was November 27, 2018 at 278.4.
Yesterday, June 25, 2019, I was 274.4
The net loss from 2016 is 24.3. That doesn't seem as much, but I can deadlift 200 pounds. I started with 40 early this year.
However, I feel less than 274. My pants are heading to a size 40 and when I saw a recent picture of myself, I feel like the weight difference between November 2018 and now is greater than what the scale shows. My trainer is trying to determine what kind of muscle mass I might have built. I am looking for a number like "prices adjusted for inflation" – say "Weight adjusted for muscle."
Future goals
The summer poses eating challenges. I am going to restart a mini Phase 10a on July 8 for four weeks. The objective will be to maintain the weight. The chart below shows how easy it is to gain weight back.
I also want to push harder with weights. For example by the end of 2019, I want to reach about 280 with the deadlift. This however has to be accompanied by nightly roll-out of my IT band and other sore muscles. Last night due to the heavy lifting session with the trainer, I had to roll out my legs; it was that painful.
As for diet, I need to document better and make sure the water and other parts are on track.
I still want to see what I look like at 250 pounds and super strong. It doesn't seem as impossible anymore.