Announcement Post – Day 1 – Previous Post – Next Post
Today is Day 18. When I woke my body was pretty much begging not to get on the bike. By the time I was finished my shower, it felt better. The Burrard Bridge did not feel better. The legs were whining.So how far is too much? Yesterday I tried cycling up Fir St between 4th Ave and Broadway. Yeah, that hill did me in. Particularly at the end of the day.

But I did not turn into a blue furry mutant. However, I have to do Mary's Killer Homework today.
The Beast, from the X-Men
For more beasts, try The Toronto Zoo.
Mary's Killer Homework
click image to enlarge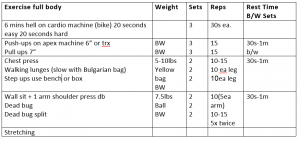 Yesterday's Eats
A burger wrapped in lettuce from Vera's sounds terrible but was really good.